It's been harder to find activities that are fun for both of the kids – the one-year-old as well as the eight-year-old – but this fingerpainting activity kept them both busy for nearly an hour (and not just the kids – Jason had a blast playing with his new camera lens).
Finger painting with vanilla pudding is nothing new, terribly exciting, or science-related, but I liked how the pictures turned out and it's been a while since I've written anything new here. I guess in that sense, it kept me busy for awhile, too. Score.
________
Step one: Thing One mixes instant vanilla pudding according to directions.*
Step two: Separate the pudding into a few individual bowls.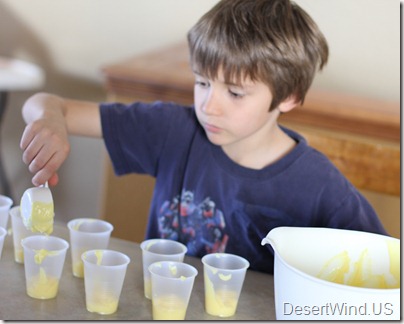 Step three: Add food coloring (Thing One used about 3 drops per 1/4 cup of pudding, and nobody came out permanently dyed as a result of this ratio**).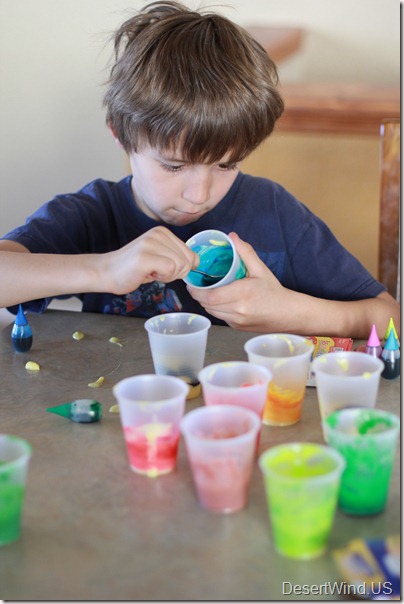 Step four: Paint.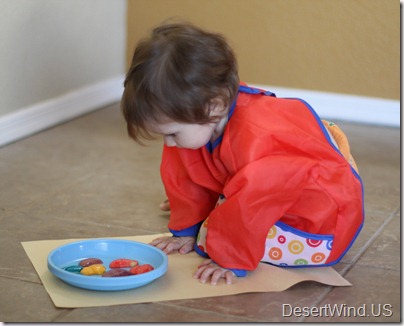 Step five: Laugh.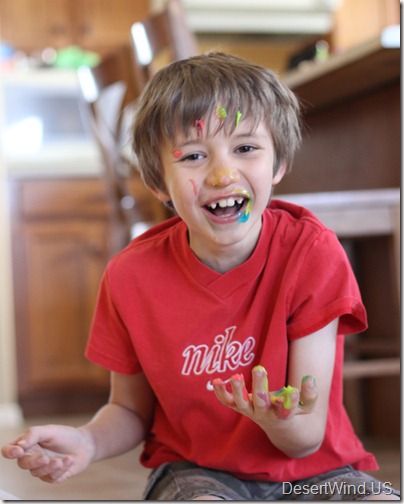 .
Step six: Wear.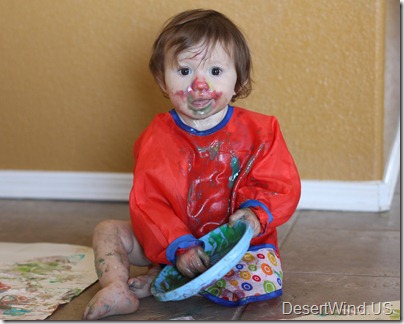 Step seven: Love. And a hot bath.
* Some background – our son (the eight-year-old) has been complaining about my cooking of late. As a result, I've suffered a Mr. Hyde– like transformation into my mother, and parroted (quite without engaging my brain first) that if he didn't like what I was cooking, he could jolly well cook dinner himself. This backfired, because my son doesn't actually know how to cook dinner yet, and the prospect of his favorite meals every night excited him so much that he started complaining even more. Long story short, we're teaching him how to cook.
**It's important that the dye not be too concentrated, or you may end up spending the next few days with Zombie-colored children. This is a good lesson in color mixing.