What do you get when you combine:
1. A chance encounter with Straws of Enormous Size: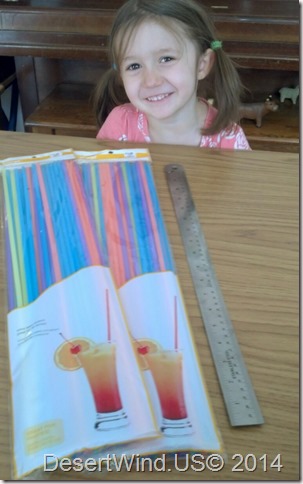 2. An awesome website, designed by a math teacher with a passion for angles: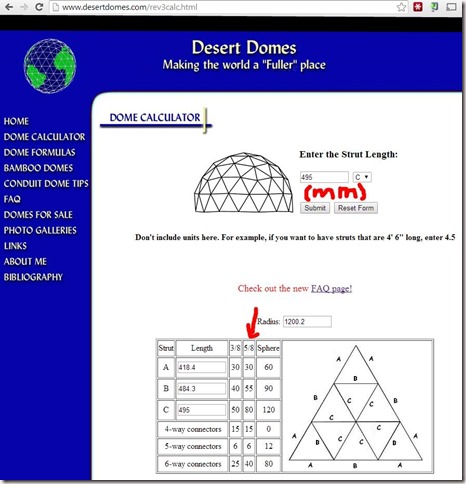 3. Cheap labor: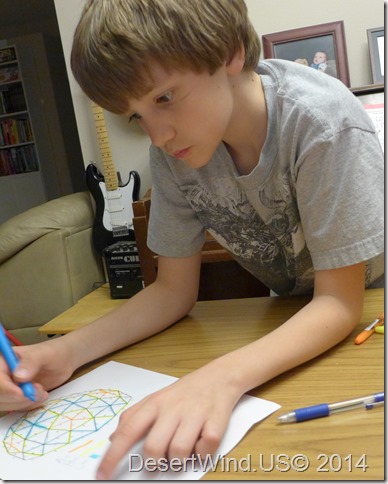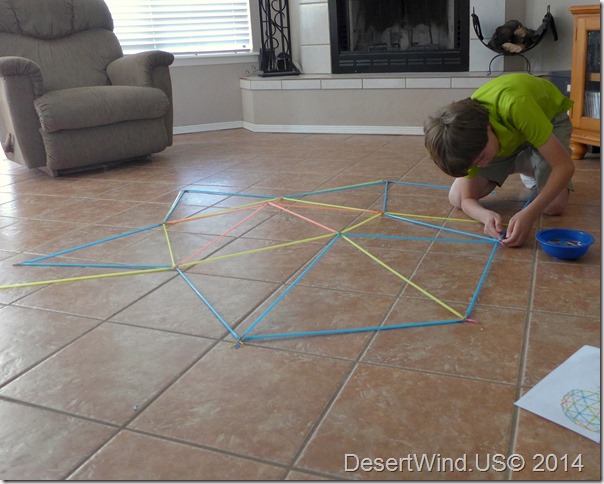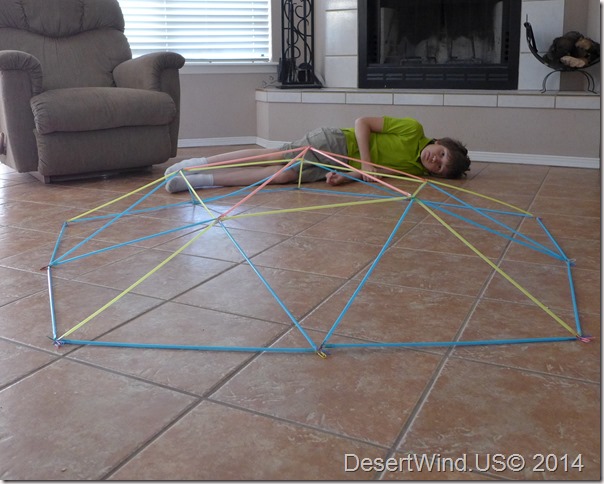 4. A really HAPPY cat?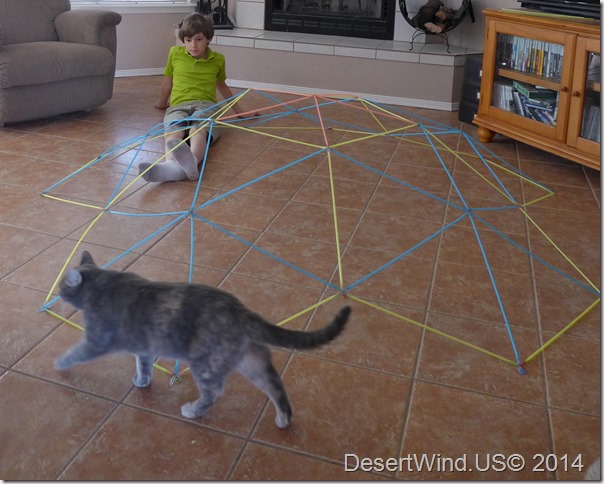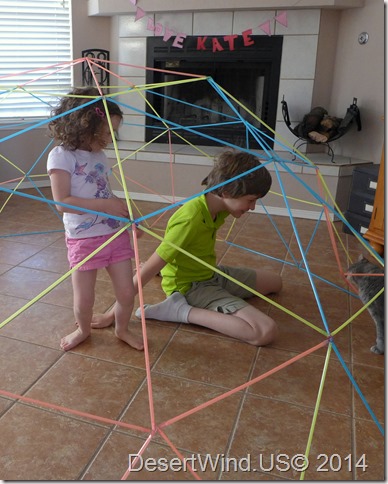 You get kids who know the power.
What power? Power of triangles!
Who do? They do!
(I apologize).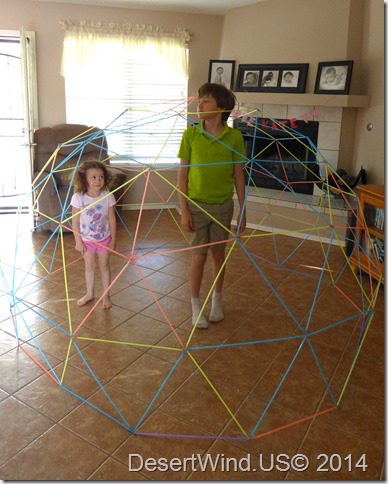 Because it's possible that you are wondering how we accomplished this incredible feat, this is how the straws were connected: